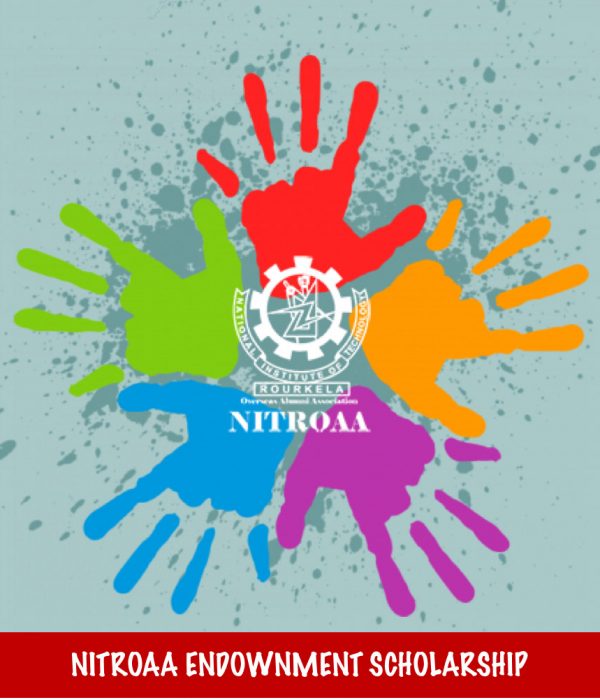 DONATE TO SCHOLARSHIP FUND
Send contributions by personal  check, payable to NITROAA.
Download and fill the DONATION FORM, and send it to the address in the form.
Send contributions to the following account by direct deposit. Bank fees are applicable.
Account Number: 5538314617
Routing Number: 053207766
Bank: Wells Fargo
Address: 5555 New North Side Dr., Atlanta, GA 30339.
Phone: (678) 589-1000
Donate using  Credit, Debit, or PayPal account.
A service charge of 3% deducted from the contribution.
Endowment Scholarship in a Nutshell 
The main purpose of NITROAA Endowment Scholarship is to provide financial assistance to NIT Rourkela undergraduate students who are already admitted to NIT Rourkela, but are facing financial hardship. Undergraduate students from all branches are eligible to receive this scholarship.
The principal amount is to remain perpetual and the scholarship money will be from interest or investment income generated from the principal. Every year, the principal amount and scholarship awarded will also be adjusted upwards to account for inflation.
The scholarship will be administered by NIT Rourkela. They will have control of the funds and selection of the candidates. The selection committee will include one member representing NITROAA, in addition to the panel established by NIT Director.
I lost my father and mother when I was 4 years old, and was raised by a kind relative who was a daily laborer. Sadly that relative passed away in 2014. So, my family's annual income is practically nil.
I am thankful to NITRAA for awarding me a scholarship of Rs. 30000/- this semester (August 2017). I understand that NITRAA and NITROAA are raising funds for such scholarships to benefit students like me who face severe financial need.  Without this scholarship, it will be practically impossible for me to continue my study at NITR.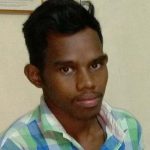 Rajesh Jena
3rd semester BTech, Bio-Technology.
I am a 3rd semester student currently at NIT Rourkela, and I have one brother who is in the first year of BTech student in Haryana. I belong to a family where the only earning member is my father with a yearly income of Rs. 40,000, which comes from teaching primary school level students. This scholarship amount has been of surmount help to me and my family. Part of the amount was utilized towards my tuition, while the rest was used in buying a cycle and books required during the semester. This reduced burden allowed my parents pay for my brother's college fee. In my first and second semester, I did not have enough money to buy all the books required for the examinations. I am doing way better in the current semester. Getting selected for this scholarship revitalized my spirits to strive for greater success. I am working harder and hoping for a better GPA next time. The amount was a relief to my family and I definitely intent to apply for it again. I am utterly grateful to you for giving me this opportunity and helping me get a step closer to a better future for me and my family.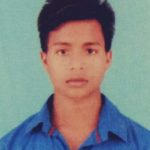 Chandan Verma
2nd Year, BTech Civil. CGPA 7.12
We are a family of four, and my younger brother is also an under-graduate student at NIT Rourkela. I am from Khordha which is only 30 kilometres away from Bhubaneswar, the capital of Odisha. My father is a shopkeeper and mother is a house-wife, so the total annual income of my family is 50000/- . As I don't belong to a middle class family even so this scholarship helped me partially to clear my institute fees. This kind of financial support encouraged me to work hard and to achieve great things in life. This kind of financial support is crucial for me and I am really thankful to you for providing me such an opportunity to excel in my career so I will surely apply for this scholarship again. This financial aid is solely used for my academic purpose including books and other needful amenities.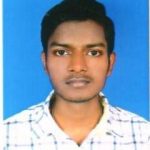 Dinesh Patra
3rd Year, BTech Electrical. CGPA 8.94.
I am from a remote village Vizinigiri in Andhra Pradesh. I did my schooling in a vernacular school in Visakhapatnam at free of cost but my intermediate (10+2) at higher fee payment. It was the first challenge faced by me in terms of money. Afterwards I used to face challenges every time in terms of books, travel expenses etc. Finally my aim was achieved, cracked JEE-Mains and got admission in NIT Rourkela. But my happiness wasn't to stay for long time since NIT's FEE structure become burden to my family. Because my family income per year usually less than Rs. 50000. My father borrowed Rs. 70000 from my relatives and paid my college expenses. In mid of my 7th semester I got a phone call from NIT Rourkela that conveyed following message "you have been selected for scholarship and we have transferred Rs.40000 to your account". It's the moment I felt extreme happiness and called father told about recipient of scholarship. From that day on wards most of my expenses were taken care by scholarship only. I have clear idea about my future plans and I'm planning to sit for placements mainly Core Electrical and Analytical companies. This is possible only with the help of generous donors from alumni. Thank you.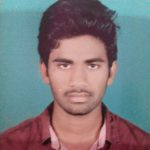 Gonivada Ramu
4th Year, BTech EEE. CGPA 7.2