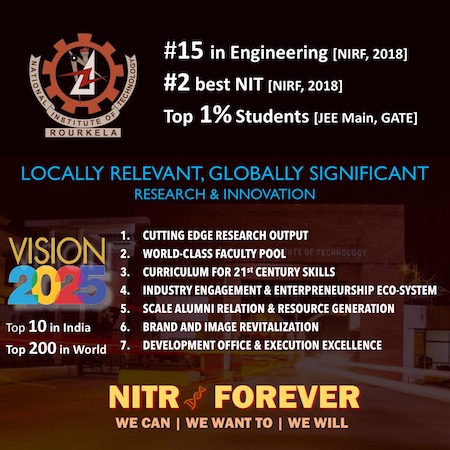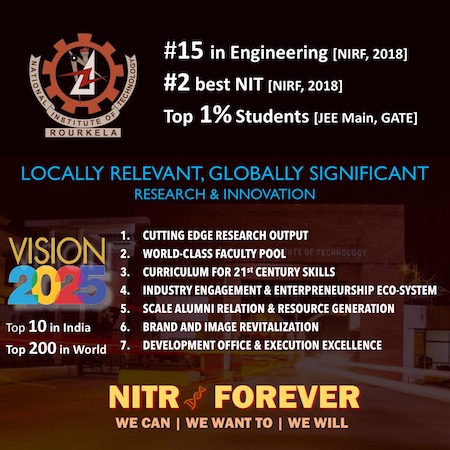 Join the NITR Vision 2025 Working Group, to provide guidance and support for NITR students joining graduate programs in US universities. NITR Vision 2025 is strategic vision and goals to make NITR Rourkela an internationally acclaimed institution of higher learning, research and innovation. NITR has established itself among the premier educational institutions in India. Instead of gradual […]
SHARE
COMMENTS
Join the NITR Vision 2025 Working Group, to provide guidance and support for NITR students joining graduate programs in US universities.
NITR Vision 2025 is strategic vision and goals to make NITR Rourkela an internationally acclaimed institution of higher learning, research and innovation. NITR has established itself among the premier educational institutions in India. Instead of gradual advancement, NITR aspires to leap to be one of the Top-10 technology institution of India and be among the Top-200 universities of the world by 2025.
NITR VISION 2025
Join the NITR Vision 2025 Working Group, a collaborative group with NITR faculty, administrator and alumni around the globe.