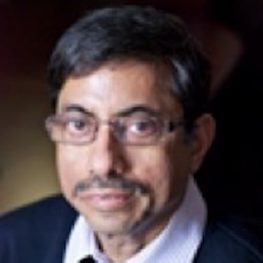 Dr. Sarat Mohapatra (MN, USA)
President
1970 Metallurgy.
Education
BTech, Metallurgical Engineering, NIT Rourkela India (1970)
MTech, Metallurgical Engineering , IIT Kanpur, India (1972)
PhD, Materials Science, University of Southern California, (1976)
Professional Experience
32 years in Industries engaged in research and global product development and management at Bell Laboratories, Coulter Systems Corp. 3M Company, Imation Corp., Eastman Kodak Company and Caresteram Health.
Currently a Mentor in  Pharmaceutics to Pharm D students at Creighton University, Omaha, Nebraska.
Community Activities
President India Association of Minnesota, (1997)
Taught Odia language to kids at the School of India for Language and Culture, St. Paul, Minnesota.
Treasurer, Minnesota Asian Indian Democratic Association (MAIDA
Cultural Secretary, NIT Rourkela, (1969).
Department Secretary (Metallurgical Engineering), REC Rourkela, (1969)
Chair, ByLaws development Committee of NITROAA .
Chair, NITROAA Nomination Committee and conducted two successive NITROAA Board elections.
Member, Religious Committee, Hindu Temple of Minnesota; Numerous fund-raising activities.