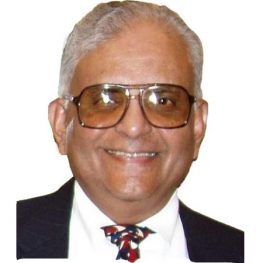 Mr. John K. Korah
President
1966 Mechanical. Lives in MD, USA.
Education
B.S. Mechanical Engineering, NIT Rourkela India, 1966
M.S. Industrial Engineering, UMASS Amherst, MA, 1968
MBA. Finance, Temple U, Philadelphia, PA, 1972
Professional Experience
Financial Advisor, Ameriprise Financial Services, Inc, Timonium, Maryland
Sixteen years of financial advisory experience in wealth management in the US
Thirty years of Information Technology management experience in the US
Community Activities
Founding member of the NITROAA.
Member of the Core Group which developed the NITROAA bye-laws (2013-14).
Served on the first NITROAA Nomination Committee.
Served on the NITROAA  Audit Committee for two years.
Member of several business associations including the Chamber of Commerce, Mason-Dixon Business Association, Baltimore Council on Foreign Affairs etc.